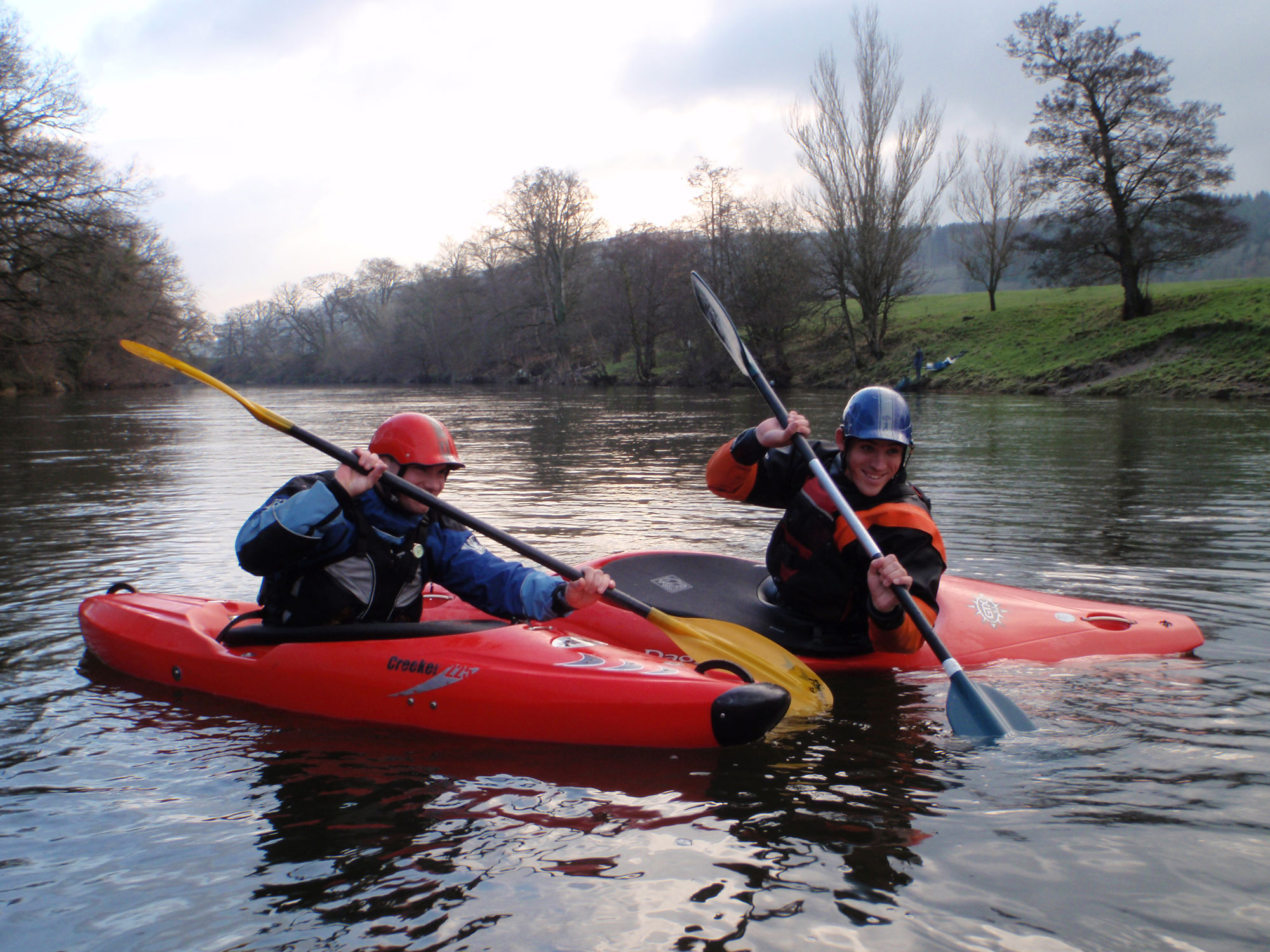 Kayaking Vouchers
Our Kayaking days are a full day session running from 9:15am to 4pm. Vouchers for our kayaking days will allow the recipients to book onto one of courses, where they will be given an introduction to the craft and will learn valuaable paddling and river navigation skills to get them started on the water.  Vouchers can also be redeemed towards any kayak/canoe course.
Our Kayak Taster Days are designed for complete beginners, giving an introduction to the art of paddling a closed-cockpit kayak.
Our sessions take place on a natural river where your coach will introduce you to the sport and teach you a variety of essential kayaking skills such as fitting of equipment, launching & landing, forward & backward paddling, turning, efficient sideways motion & breaking in and out of eddies.
Full Day kayak sessions – are approx 5-6 hours and focus on skills in the morning followed by a short river trip in the afternoon.
For a full description & image gallery, visit our Kayaking Activity Page here.
 Minimum Age: 12 years old.