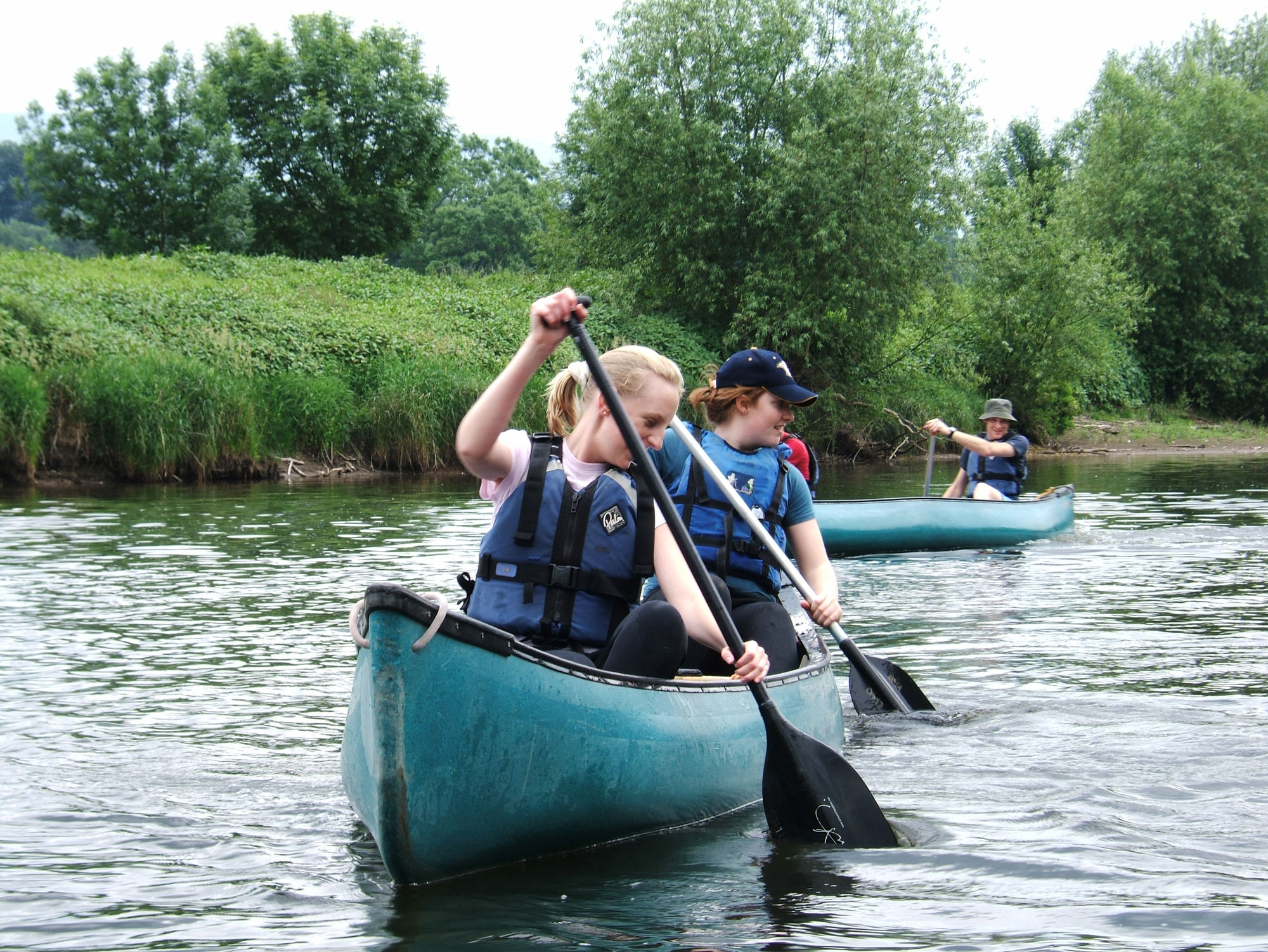 Canoe Hire (Multi Day)
Check availability and book online today!
Search for available dates via the calendar below, select number of people and place your booking – simple!
---
All our river trips start from Glasbury-on-Wye and destinations are as follows:
Two Days – Preston-on-Wye (23 miles)
Three Days – Hereford (32 miles)
Four Days – Hoarwithy (51 miles)
Five Days – Ross-on-Wye (62 miles)
Equipment Provided
For your trip we will supply you with a 2-Seater canoe, 1 large dry barrel and 1 small dry barrel to store your camping gear. If you should be an odd number i.e. 3 people then we will provide you with a 2-Seater Canoe & a Sit-on-Top Kayak, this will allow space for carrying equipment in the canoe.
Prices are inclusive of canoeing equipment including barrels, drop off and collection as far as Hereford. Collection beyond Hereford will incur an additional charge of £60.00 – payable on check-in.
There MUST be 1 adult to 1 child or 2 adults per boat with children under 12 yrs.
WEATHER
If river levels are at an unsuitable level on the day, hire will take place on the Brecon Canal. Please feel free to contact us 24 hours before arrival to check river levels.